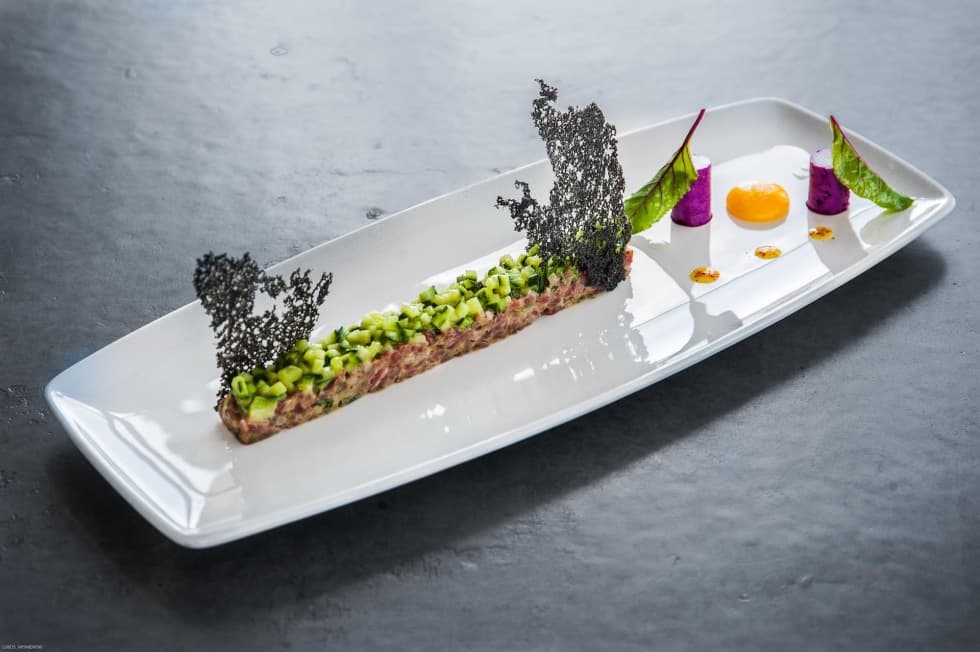 Dining in Prague restaurants
Prague restaurants have become increasingly diverse in recent years. Visitors of our historic city can now enjoy everything from traditional Czech cuisine, to a chic rooftop experience with an iconic view of the city, casual bistro style dining, and everything in between.
Importance of group dining during your event
Regardless of what you are planing to do in Prague, dining will always be a staple of your event schedule. The quality and atmosphere of group dining is one of the major factors of overall guest satisfaction. A well-chosen restaurant with superb fare and service will be the cornerstone for a memorable time in Prague.
Your event dining experts in Prague
In today's world, everyone can find and book a restaurant online. You only need few moments on the internet, an email reservation, and your work is done… right?
But what about your specific table setup, private dining room for your group, speeches during dinner with proper A/V equipment, live music, special table decorations, a tasteful seating plan, team building activities, custom menu printing… it's overwhelming!
Suddenly, it's not quite so easy to find the ideal restaurant for your needs…
As our name suggests, Prague Events is based in Prague, and one of our great joys is to know everything about the many new and trendy restaurants opening in this city every week. Not every Prague restaurant can accommodate groups and their specific dining requirements.
We will take into consideration all of your culinary needs.
We always suggest several restaurants based on location, size, cuisine and quality of service.
We combine these aspects with overall logistics and transportation to deliver an exceptional dining experience.
We want guests to enjoy the flavours of the city that are often only available to locals. We will take care of even the most minute details, including dietary requirements, seating plans, private rooms, convenient transportation, décor colours, stunning views, custom menus with company logos, and anything else you may need to make your event truly exceptional!
Of course, during your site visit in Prague, you will have the option to sample some tasting menu options in a few of your favourite locations.
How do you envision your group dining experience in Prague? If you are looking for an exceptional and memorable meal, have a look through our curated list of Prague restaurants, and contact us to see how we can make your next dinner match your vision.