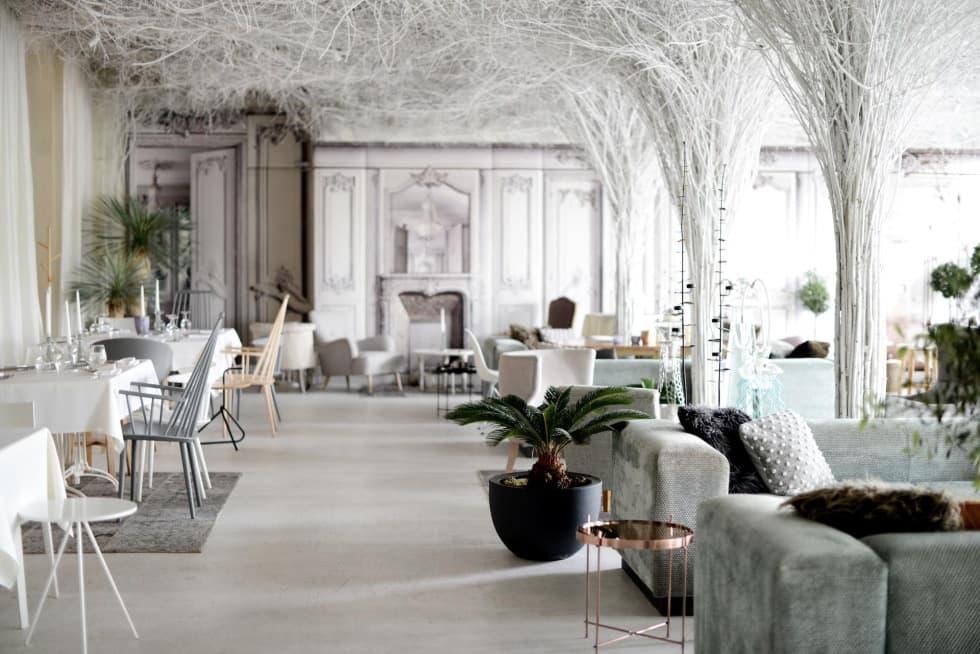 SOHO Restaurant
An upscale restaurant with a "Manhattan" flare
SOHO is a stylish, riverside hotspot that offers high-quality food with the vibe of a fashionable night club. With drapes hanging between the dining area and a more relaxed section with comfortable sofas, the space can easily be altered to create a sense of intimacy wherever you're seated. Overlooking the Vltava river, design and international tastes are the name of the game at SOHO. A unique mix of flavours and aromas await for will be an undeniably unforgettable experience.
Restaurant event logistics
The layout of the restaurant allows us to welcome various corporate events and parties from 50 to 170 guests.
SOHO Restaurant has two individual rooms. The front room has many comfortable sofas and lounge chairs, and is divided by curtains to create smaller, more intimate, areas. All of the furniture can be removed to create one open space, which is ideal for welcome drinks. The second room, called the "Winter Garden" because of its greenhouse-style walls, has a completely different design in comparison. This space can accommodate up to 120 guests for a sit-down dinner. The atmosphere of the Winter Garden is very chic and trendy, with access to an outdoor terrace overlooking the Vltava river.
How to get to SOHO Restaurant
SOHO is located approximately 10 minutes from downtown, in a residential area of Prague. The restaurant is accessible by any mode of transportation, without size limits. SOHO has its own parking area, which can be used for buses as well as private limousines. Since the restaurant is located very closer to Vltava river, we also recommend hiring a boat or cruise to the restaurant, as an exciting way to travel from Prague's city centre.
SOHO Restaurant in summary
SOHO has very flexible spaces, which can be used to organise and prepare a tailor-made event including evening programe and theme production. We adore this space, artisan cuisine and unobtrusive service.
Should your event be chic and trendy? If you are looking for more than just an ordinary gala dinner, contact us for plenty of ideas and suggestions of what we can create in this restaurant.

Style: Fine Dining
Capacity: 170 seats in two rooms
View: Vltava river
Transportation: Bus, historical tram, boat