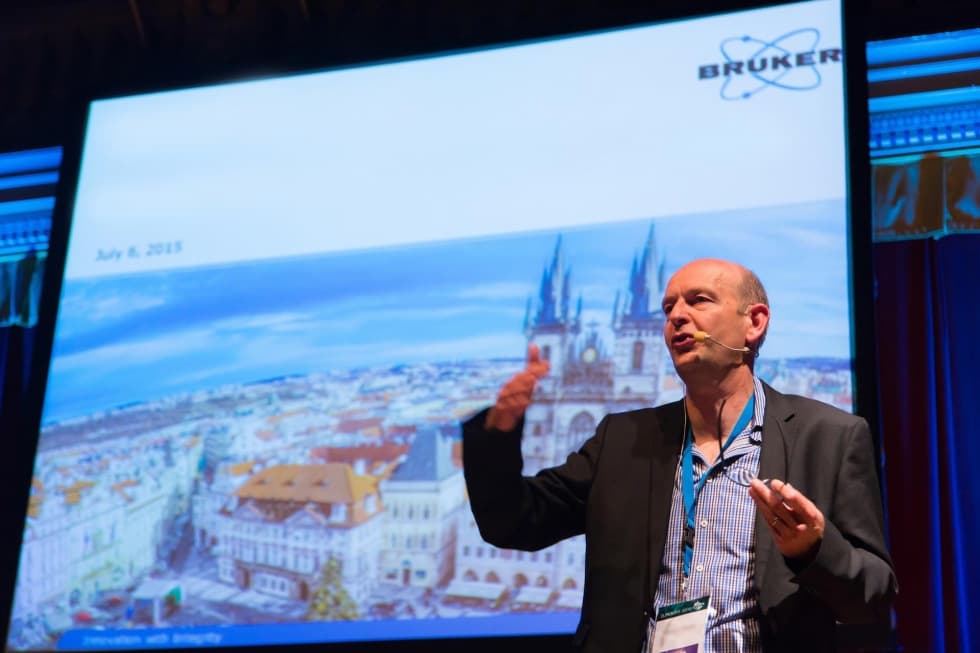 Conference solutions and planning
No matter how well prepared your presentations and messages may be, all of your hard work can easily go to waste if the proper support system is not in place. Prague Events prides itself on developing custom solutions for all of your event requirements, including venues, audio-visual solutions, transportation, entertainment and accommodation. This detail-oriented approach is one of the many elements that have transformed Prague Events into the coveted MICE organiser that it has since become.
Conference planning
There are a lot of interesting thoughts and messages that arise during a conference. Our role as your conference manager is to ensure that these ideas are correctly expressed and directed. Our team will provide you with customised conference solutions to make your conference concept a reality. We search for the best conference destinations (venues), build audio visuals, manage the accommodation requirements, design and deliver printed materials and handle any other aspects you may need assistance with. In short: we'll make sure that your next conference in Prague – whatever the size – is a success.
Prague conference organisers
An extensive vendors database and deep knowledge of local market: those are the key strengths that we bring to the table when looking for the right services for our clients. We work only with those vendors who can carefully listen to our requirements and make them happen. We are not tied to any specific vendors, so our suggestions for your event are based on what is right for your specific event. Event and conference accommodation, group transfers, an international rock band or tuxedo rental for your guests… Nothing is off-limits for us!
How to plan your conference
You are about to start planning your conference in Prague, but how do you actually get started? Prague provides a wide range of venues – including palaces, hotels, restaurants, yachts and more! The right venue is one of the key elements of any successful event. Leave all of the searching and planning to us!
Step one – initial contact
Getting in touch with us! Send us an email with all details of your upcoming conference or meeting.
Estimated timeframe: We will call you back within few moments if we need to get more information from you.
Step two – proposal of conference
We will create a proposal based on your needs, with suggestions for (where applicable) accommodation, transportation, dining options, Prague city discoveries, team building, audio visual and/or other conference services.
Estimated timeframe: You will get our initial proposal and budget within few days.
Step three – site visit
It's time to review the proposal over the phone and plan your trip to Prague for a site visit! We will tour the hotels, restaurants, venues and other services you are interested in. During the site visit, you will experience how we work and also better understand all visited places.
Step four – conference planning
Prague Events begins to plan all conference logistics and details, until you come back to Prague for the actual conference. We will be happy to liaise with you as often as you would like during this process.
Step five – the event
Our experienced event team will be with you every step of the way, from the very first moment of guests' arrival at the airport, managing city transfers, guest registration, arranging transport anywhere in the city as needed, etc. – until the last guest leaves the city. We will have all services under control so that you can spend this important time with your guests.
Step six – debrief
Once the conference is over, we will evaluate its results with you. We will further collect invoices from individual services and create one final budget and invoice for you.
Business meeting and conference in Prague
What kind of conferences and/or business meeting do we usually take care of?
What can we do for you during these meetings and conferences?
Annual Conferences
Board of Directors Meetings
'Get Away' Days
Strategy Meetings
Graphic Design
Printing Services
Audio Visual Services
Motivational Speakers
Conference and Meeting Custom Made Decorations
Hostesses
Guest Registration Apps
Finding Venues
Catering Services
Concept and Content Creation
PR and Media Services
Would you like your conference or business meeting to be unique, rather than generically 'out-of-the-box'? Would you like someone else to take care of dreaming up something new and exciting? We are proffesion event coordinator.
Contact us today to begin taking your upcoming conference to the next level.