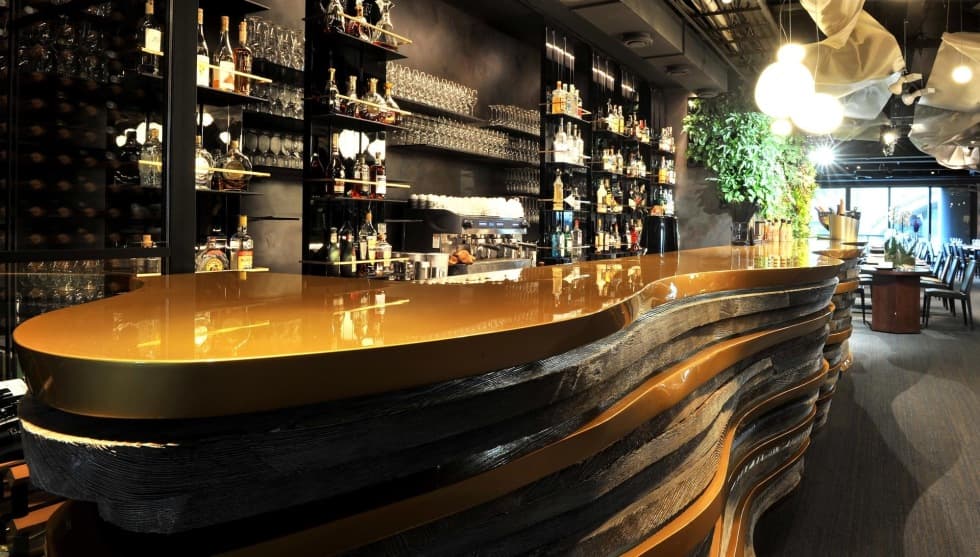 MLYNEC Restaurant
If you seek a breathtaking location
Upon entering Mlýnec Restaurant, you have no idea what a gem you have just discovered. It belongs amongst the best restaurants in Prague and boasts an unforeseen culinary experience. Mlynec restaurant is famous for its international cuisine prepared by an Executive Chef whose tasting menu represents traditional Czech cuisine at its best! He approaches recipes with great respect for tradition and brings them back to life in a tasteful way. We can guarantee that your guests will be leaving satisfied, thanks to the sumptuous environment, stylish and elegant interior, first-class cuisine, outstanding service and, finally, to its location.
When seated comfortably on the terrace above the Vltava river you can enjoy and marvel over the buzz on the Charles Bridge and watch the otherwise hidden places of the historic houses built on the bank from up close. It is only at Mlýnec that you can enjoy Charles Bridge from this unique perspective.
Restaurant event logistics
Mlynec Restaurant offers 250 seats with a banquet setup, and 220 for a cocktail reception. This capacity makes Mlynec one of the best group dining options in Prague. The space in the venue is highly flexible, so it is an ideal place for any group dinner.
How to get to Mlynec Restaurant
Mlynec is located in the heart of Prague, just few steps away from Charles Bridge. A maximum size of 30-seat buses can stop near the restaurant. A privately rented historical tram can also be used as a mode of transportation to the restaurant. If your group stays in a hotel in Prague located downtown, our event staff can walk guests to the restaurant, or back to the hotel after dinner.
Mlynec Restaurant In summary
Mlýnec is a perfect venue for your guests, whether you are looking for a corporate event, gala dinner, after conference gathering or meeting.
Contact us to find out how we can incorporate this restaurant into your Prague event schedule. Our event management team know this location very well, including

Style: Casual - Fine Dining
Capacity: 250 seats in one room
View: Vltava river, Charles bridge
Transportation: 30 seat buses or hitorical tram