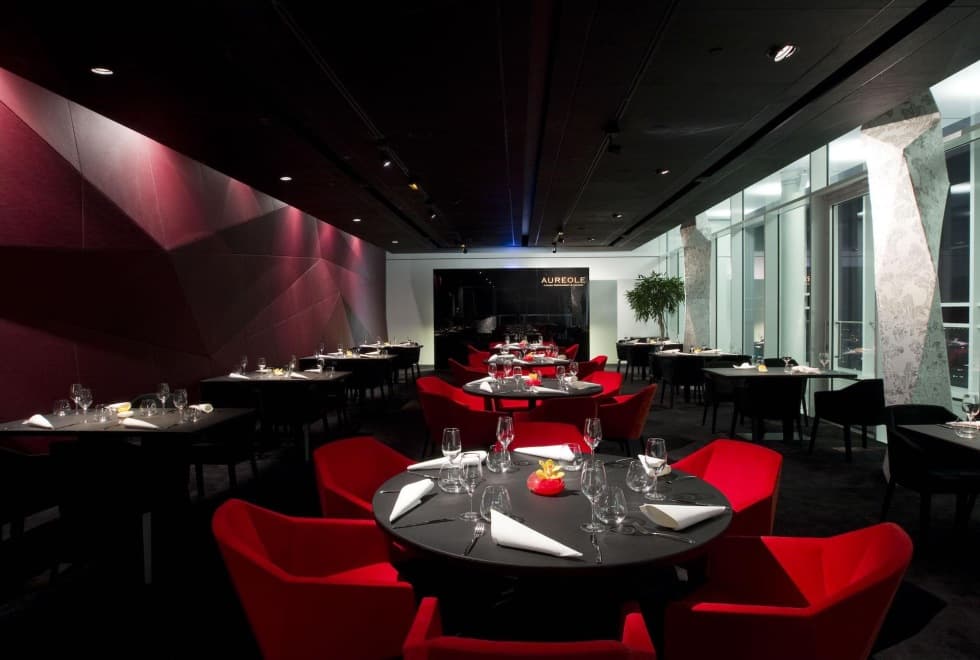 AUREOLE Restaurant
Fine dining above the city
Aureole Fusion Restaurant & Lounge, located just outside the centre of Prague, is elegant and stylish with cuisine of the highest quality. Aureole can be found on the dizzying heights of the 27th floor of the Czech Republic's second tallest building.
Restaurant event logistics
City Tower and Aureole Restaurant are located in the booming Prague district of Pankrac. Guests will take a high speed and high capacity elevator to get up to the dining lounge. The elevator has a capacity of 27 guests, making transport to the top quite smooth.
Aureole has one open dining room, two private lounges, a modern bar and a large outdoor terrace. Incredible views await from every corner!
The restaurant is ideal for any kind of an event. Welcome drinks can be served at the bar and in the private lounge area. If weather allows, welcome drinks can be served on the stunning outdoor terrace overlooking the city. Capacity of the main dining room is up to 90 guests.
How to get to Aureole Restaurant
There are no restrictions in terms of getting into and out of the restaurant. Bus transportation is the only group transportation mode which can be used at transport from your hotel.
Aureole Restaurant In summary
In Aureole, you will have a chance to taste some of the best dishes from International and Asian Fusion cuisine.This is one culinary experience which will not be easily forgotten.
Contact us to find out how we can incorporate this experience into your event schedule. Our event team knows this location very well, including all logistical details.

Style: Fine Dining
Capacity: 90 seats in one room
​View: Prague - city
Transportation: Bus