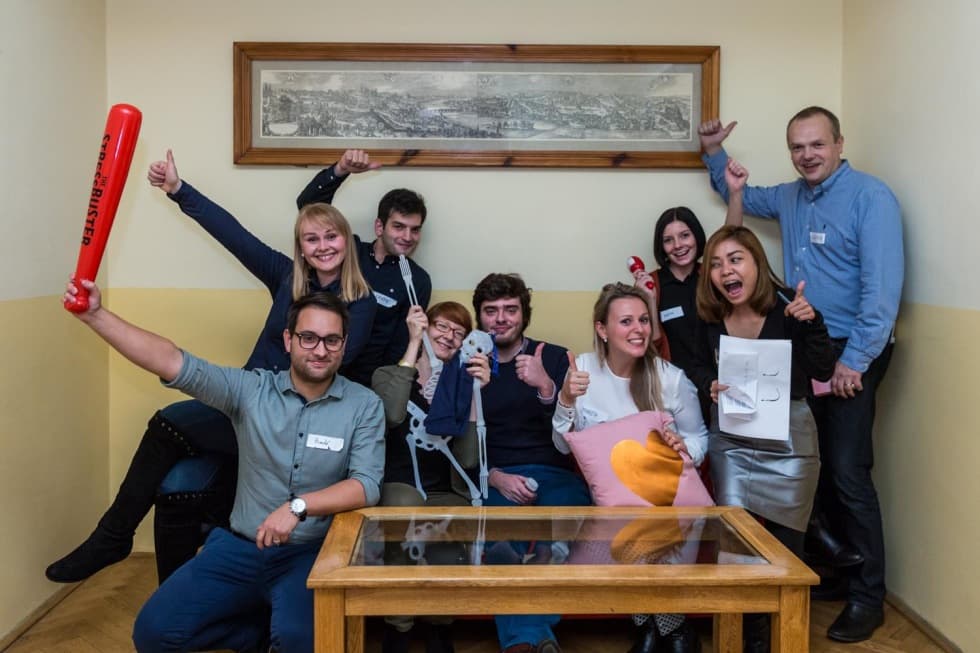 Director's Cut
Lights, Camera, Challenge! Let your team live their dreams by being a Director, Costume Designer, Actor, Camera Man or Producer. Create and edit your 60-second commercial to win prizes and forge some unforgettable memories!
Director's Cut is a unique team building activity. Teams are given all the tools and props they need, such as a camera, light studio, microphone and costumes. The movie topics are commonly focused on bespoke corporate issues (discussed during the conference or meeting in Prague).
Creativity is unlimited, but your time is not! Each team will get about three hours to come up with a topic, assign members to their roles (actor, sound engineer, light engineer, director, etc.), choose right props / costumes, film the movie and edit it to form your final video. At the end, everyone will enjoy a viewing of each team's movie, while enjoying snacks and drinks. You will be surprised to see what employees think of their company, and how creative they can all be! Final movies are often shared internally within the company, as they can be very insightful.
Create a proper movie during your conference in Prague! This activity is ideal for corporate groups of 10 guests or more. Director's cut is suitable for both indoor and outdoor experiences.