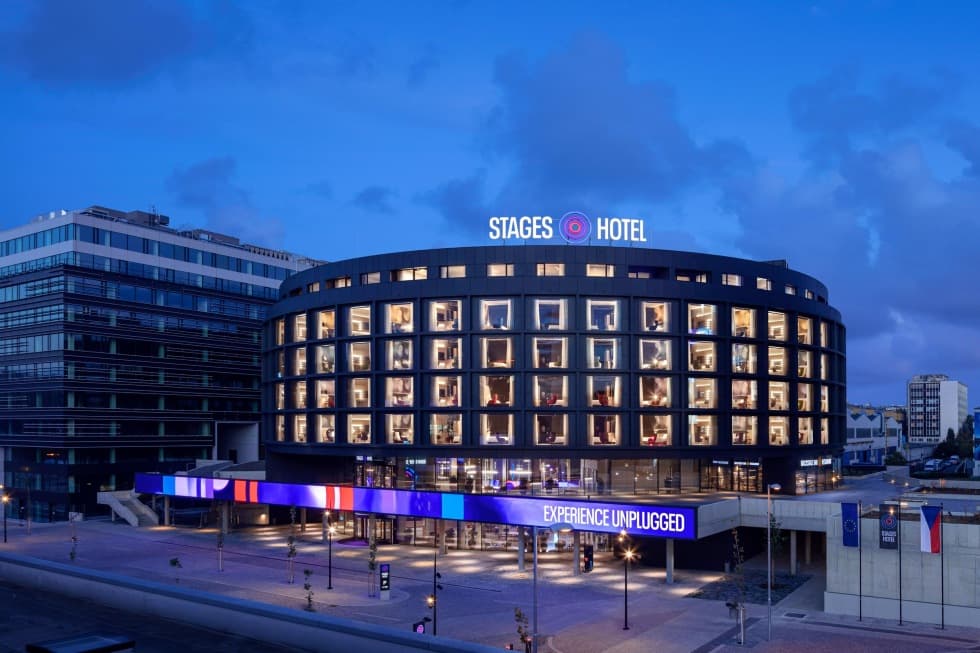 Stages Hotel Prague 4* superior
People stay in hotels to seek new experiences in exciting new places. STAGES HOTEL Prague is an experience all in itself!
Enjoy an unforgettable visit to Prague, the land of 100 spires and one of the most beautiful cities in Europe. STAGES HOTEL Prague welcomes you with the ultimate modern design, exemplary service and a vibrant local environment that is sure to create unforgettable memories.
Shine like a star on STAGE. Modern, 300 rooms of elegant, music-themed décor, combined with unparalleled service will make your stay more than just memorable. Welcome on stage and enjoy the show!
Category: 4* superior
Rooms: 300 guest rooms included 27 suites
Dining facilities: BACKSTAGE RESTAURANT & BAR